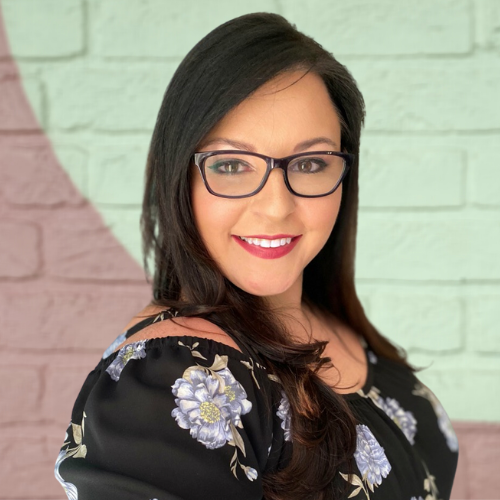 About Tara Coronado
I am a licensed mental health counselor. I also consider myself a teacher, guide, and partner with you on your journey.
While we cannot always control what happens to us, our experiences allow us the opportunity to learn and grow; to teach us things about ourselves we may not have learned without those experiences.
My goal is to help you look at these experiences, good or bad, from another perspective, find your strengths, and empower you to live a whole-hearted life.
We cannot change what has happened to us, but we can learn to view it in a different way. In our time together, I will help you navigate life's challenges, to recognize and accept what has been holding you back, and learn to face these challenges with courage and strength.
MY BACKGROUND
On our journey through life, we may go through things that make us believe our lives will always be difficult.
I came to this work through the personal difficulties I have experienced. I have faced trauma and loss. But I have come to an appreciation for how they have shaped me and allowed me to grow.
Through this emotional journey toward healing, I realized my passion to help others face their own difficulties and find healing in their lives.
Because I know what it is like to walk down a path that feels difficult and never ending, this work is personal to me!
WHO I AM
I am genuine and down-to-earth. And I do this work with soul, creativity, and love. I put all of myself into our work together.
I genuinely want to know your story. Not only how you came to find yourself in this place, but also how I can help you recognize your potential and empower you to live your best, most fulfilling life. I will meet you right where you are, in the middle of your mess, without judgement.
I am present and transparent. From time to time, I use examples from my own life to highlight a place where you may be feeling stuck or to help you feel heard and understood.
I have been in difficult situations and made it through to the other side. Let me help you on your journey to a happier, healthier place.
EDUCATION AND TRAINING
I am a Licensed Mental Health Counselor (LMHC) in Florida (MH13941), Certified Child and Adolescent Trauma Professional, and Certified Anxiety Treatment Professional with 8 years of experience in helping families and couples repair their relationships, providing counseling for crisis intervention, grief and loss, child/parent relationships, trauma and PTSD (Post Traumatic Stress Disorder) from emotional abuse, sexual abuse, physical abuse, neglect, foster care, etc. I have been trained in Trauma-Focused Cognitive Behavioral Therapy (TF-CBT) as well as Child Parent Psychotherapy (CPP). I also incorporate mindfulness, meditation, Cognitive Behavioral Therapy (CBT), play therapy, stress management, mood management, assertiveness training, and anxiety reduction. I will meet you where you are and together, we will develop a plan that is right for you.
AREAS OF EXPERTISE
Childhood Trauma and Neglect
Anxiety and Depression
Grief and Loss
PTSD (Post Traumatic Stress Disorder
Low Self-Esteem
Parenting Challenges
Family Conflict
Relational Issues